In marketing, we often dive right into the fun creative stuff. However, there are a few fundamentals that it is important to get clarity on first – and at the centre is the question, 'Who?' Let's discuss the players in the marketing game!
"Who" might refer to your customers. They really need to be at the centre of everything you do from a marketing perspective. However, it may also refer to who you are, or who your competitors are.
As an initial thought, I want to quote the writer of Men are from Mars, Women are from Venus, who said, "a man's sense of self is defined by his ability to achieve results, and a woman's sense of self is defined through her feelings and the quality of her relationships" (Gray, 1992). I won't comment on my thoughts on his theory, but with a slight edit, it gives the more credible statement:
"A marketer's sense of self is defined through their ability to achieve results, and your customer's sense of self is defined through their feelings and the quality of their relationships."
Ultimately, a relationship where customers feel good about your organisation will drive positive results for you as a marketer! So, if you can make them feel good from the first interaction, and continue that feeling throughout the first sale and ongoing commitments, then they will talk about you to other people. The result is that you drive ongoing business your way.
A good relationship needs to be at the centre of all your marketing.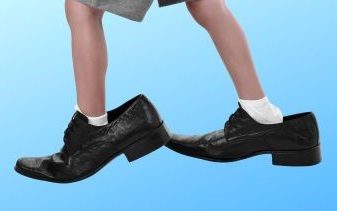 Putting yourself in your customers shoes
Before you can think about communication and building relationships with your target audience, you need to understand them a little better.
Think about it – how often do you really start a relationship with somebody unless you know something about them and feel confident that they are interested in you?
There is a common marketing phrase about getting customers to know, like, and trust you so they buy and continue to do so. The first word of that is the most important – they want to get to KNOW you.
What do you know about your audience? It is easy to look at things like demographic information (e.g. 35-59 year old women), but you may find it more useful to consider a psychographic profile (what they like) or a behavioural profile (how they behave or common behaviours).
This is going to relate to your entire customer journey. The kind of customers you are targeting can impact everything in your marketing, from the kind of words you use, to the imagery they relate to, and the channels you use to communicate with them.
As an example, back in the mid-2000s, I was working with a niche TV channel with an older audience on their email campaigns. We were sending out their channel guide every week as a PDF attachment, which was suddenly flagged as a big no-no.  It was discussed that we shouldn't be sending out that type of file to this audience because they don't trust attachments. Luckily, we decided to do some audience research and realised that a lot of people were actually downloading the PDF. So we dug a little deeper and discovered that many recipients were printing the PDFs every week and placing them on their coffee table alongside their Radio Times to keep track of what was going on on that specific channel. They had a deep level of trust with the brand, and it demonstrated the importance of really understanding the behaviour of your audience and why they do what they do. This comes through communicating, not assuming!
Some initial questions to think about are:
What do they want from you?
How are you enriching their lives?
What are the problems you are solving?
What values do you have that they share?
How can you deepen your connection?
This helps you identify what you can offer that will be attractive. Knowing your audience may require some market research, but once you have gained this knowledge, you can choose how to segment and target them.
Understand who you are as a business and a brand
The second is YOU, the brand you are or have created, regardless of the size of your organisation.
Branding is more than a logo; it's about your connection with your audience. This means involving them in your purpose, engaging them with your values, and giving them your commitment. It is worth bearing in mind that your brand may evolve over time too. For example, many years ago, Coca-Cola didn't offer Diet Coke or Coke Zero because it wasn't important to their audience. You need to ensure that your brand evolves and stays relevant to your audience, as brands that stick around for the long haul will evolve with society and their audience.
Another way to think about your brand is as your audience's perception of your business. 
Your brand shapes and forms who you are and what you stand for. It informs your messaging and differentiates you. A clear and well thought-out brand will help you attract your ideal client, creating a deeper connection and generating loyal customers.
Above all, a brand needs to be consistent to maintain trust and credibility.
There are five key elements to your brand. At the centre must be your values, which will feed your vision. These are combined with your goals and the rules and ethics by which you live.  Your persona is everything you do that faces the outside world, from the way you communicate your message and the words you speak, to sponsorships, the channels you use and partnerships you cultivate. Your brand identity is the visual element of your brand which should reflect your core, starting with your logo, which should reflect your values and persona.
Then you have the internal element, which is your culture. For a good brand, this is just as important as the external persona, as it ensures that your team is living the values and persona of your brand.
An example of this is Disney, where the majority of the staff are genuinely happy to be there, and it comes across in their work. There is a lot to be read into colour psychology and graphic styles, but they can be changed, whereas the way in which you communicate will be much harder to change.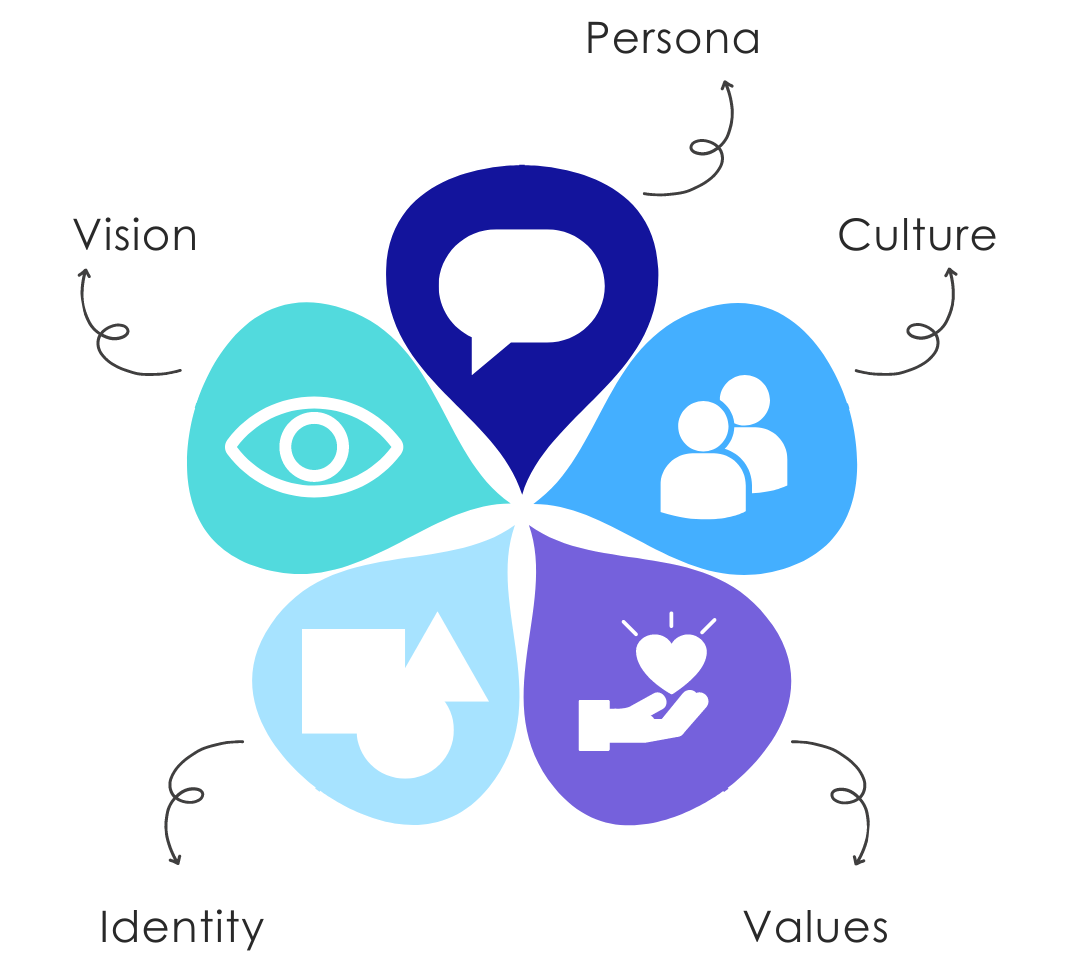 One of my favourite brands is Girlfriend Collective and this is what they have to say about their own values:
"We believe good things come to those who don't waste.
We believe in ethical manufacturing and recycled materials. Because old water bottles and fishing nets look better on you than they do clogging landfills and polluting oceans.
We believe health and wellness come in many shapes and sizes, and that representation matters.
We believe in being transparent, taking care of the people who make your clothes, and never putting our bottom line before what's best for the planet."
They feed their values through everything they do, from the fact that all of their clothes are made from recycled materials with a transparent approach to their manufacturing process, to their eco-friendly packaging. As a size inclusive brand, their models really are all shapes, sizes, and colours.  They believe everybody is beautiful, and that has an amazing impact on their website and marketing.
Know the competition and what makes you different
The final "who" is about understanding who your competitors are. This is a key part of marketing, as it is important that you can differentiate yourself from them, and target customers who are right for you. A competitor analysis can also be helpful in determining your position in the market by looking at market trends and knowing who you do not want to target.
Being aware of what you want and who you want to be working with is important, but so is being aware of your weaknesses and identifying where you may lose out to competitors. This allows you to focus on other elements. Learn from your competitors—what are they doing right, and how can you do it better?
Remember to look at indirect competitors too, so where else might people be spending their money? This can be just as important as the people who are offering a very similar product to you.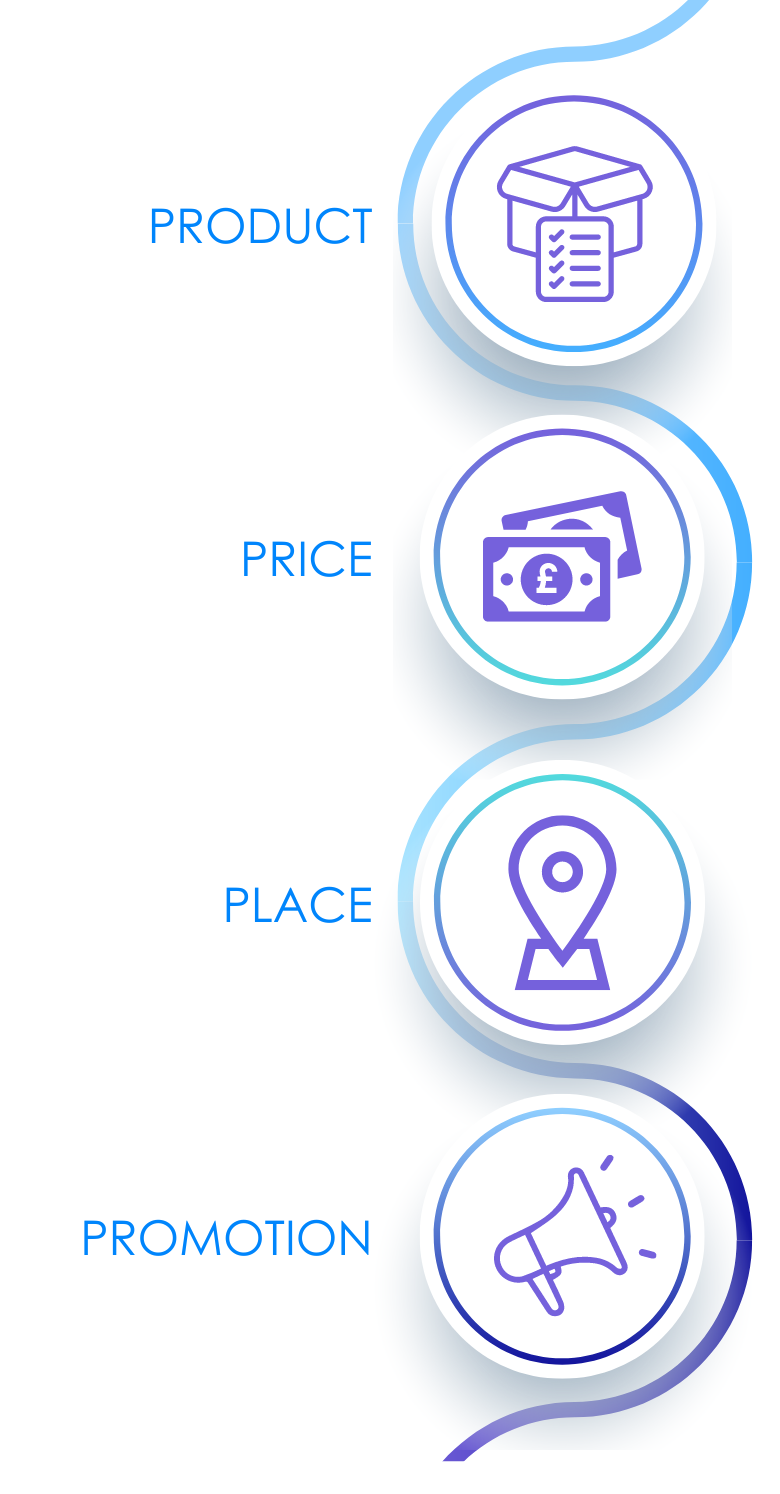 Analysing your competition means looking at different elements of their business. To begin, consider the four Ps of the marketing mix:
Product
What products do they sell? What features do they focus on? What do customers love (or hate) in reviews?
Price
What pricing strategies do they use?  Do they offer discounts for bulk purchases or subscriptions? What does the price say about the perceived quality and/or value of their product?
Place
Where do they sell their product?  Look at online and offline locations. Do they have a website or any distribution partners?
Promotion
How do they differentiate themselves in the market?  What channels do they use? What language do they use? What does this say about their target audience?
And that brings us nicely back to the first, and the most important "who" – your customers!
I am a huge believer that putting yourself in your customers' shoes should be the first and the last thing that you do when it comes to your marketing, every single day!
If you'd like to discuss marketing ideas for your audience, or how you can better position yourself in the market, please ask me about a Power Hour. It is a chance to bounce ideas off of someone with both a new perspective and 25 years marketing experience.
Get in touch
For a no obligation chat about how I can help you,  please get in touch on 01707 258 959 or use the button below!