An hour of power to help you tackle a marketing challenge head on. 
Do you struggle with a particular element of marketing? Have you hit a roadblock somewhere?
If so a 60 minute mentoring session may help you overcome that hurdle with external perspective, ideas and knowledge.
The hour can be done over Zoom / Google Meet or in person.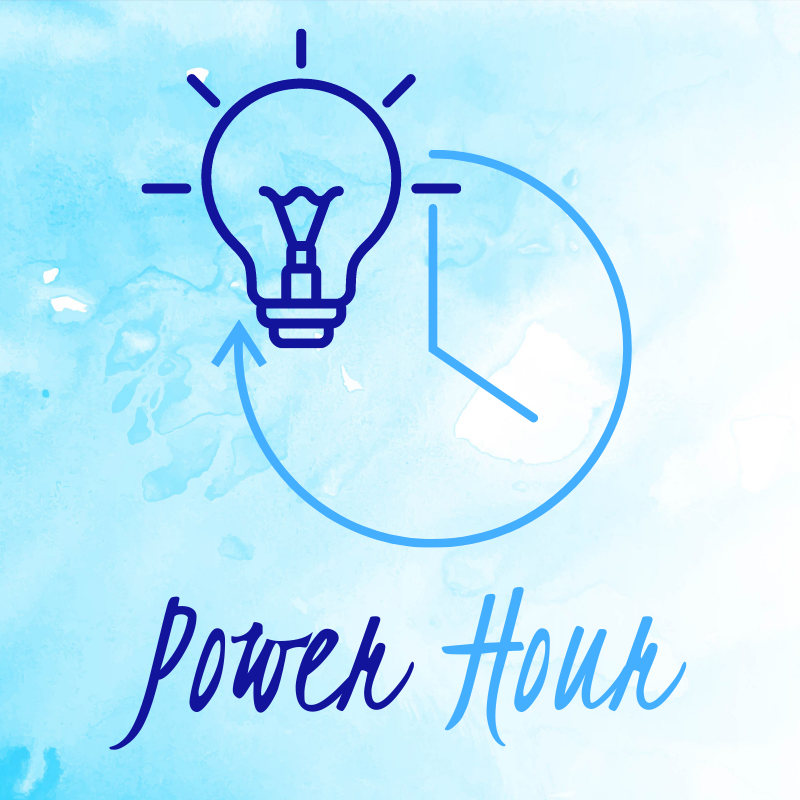 The nature of the session depends on your needs.
You may want to discuss how to tackle a particular campaign, review previous activity or brainstorm an idea you have.
You can also ask for insights on a particular topic to solidify your knowledge.
It could be you want to understand how best to tackle a specific element of your marketing such as automating  emails, building a funnel, or getting on to LinkedIn.
There is no follow up unless you want it, and my prep time is minimal to keep the cost low . Powers Hours start at just £125.  
Fresh thinking
New perspective brings with it fresh thinking and new ideas which can reignite your marketing

Focused discussion
New tactics can be a great way to approach new audiences or re-engage current ones
Informed insights
Working with an experienced marketer will bring informed insights from other channels and companies
My #blabonafabsab goes to Joolz Joseph who filled my brain with lots of brilliant marketing ideas. 
Gosh she's good! It was just an initial 2 hour session and I think I must've looked a bit glazed over at the end, but my head was spinning with so much good stuff and I was eager to get going! 
I know we'll be meeting up again for more help, guidance, feedback, advice & ideas…oh and to check I'm actually doing it & staying focused!  Thanks Joolz!
I had a 60 minute mentor session with Julie on Facebook usage, instagram and the benefits of email marketing.
The session was practical, empowering and hugely beneficial to progressing my company.