Ideas, planning & coaching  rolled in to 3 empowering, motivating workshops just for your business!
Re-enthuse your marketing
Are you a small business owner or marketing manager responsible for marketing, but sometimes looking for someone to add ideas, perspective or just bounce things off?
Your Inspiration Injection is run as 3 workshops – each one half a day. The first focuses on UNDERSTANDING, the second on BRAINSTORMING and the third on PLANNING. 
An in-depth marketing brainstorm with an experienced, enthusiastic marketer, an Inspiration Injection is great if you are looking for someone to:
empower you with knowledge
inspire you with ideas and
motivate you with enthusiasm!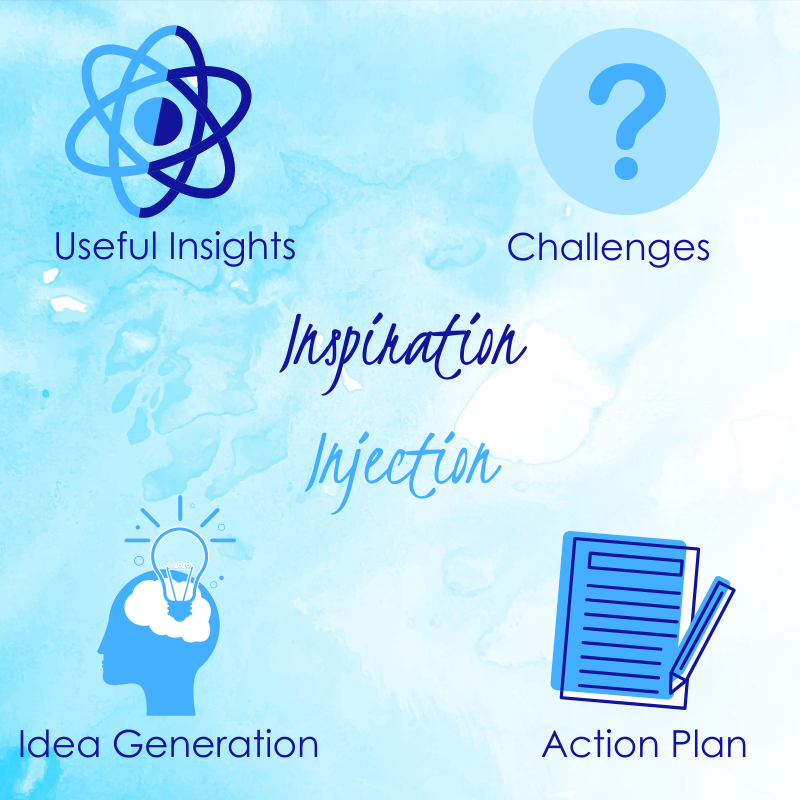 Because you are involved in the process, not only will you have a greater understanding of why you are doing what you're doing, you will feel more driven to get out and do it.
You'll discuss the Why, Who, What, and How of marketing as it relates to you and your business – whether new concepts or more a refresh, these can be great for focusing the mind.

You'll be 

empowered

 

with knowledge to market your business effectively.

We will put together

 

manageable marketing priorities

 

and tactics that suit and your business.

You'll get a

 

workbook

 

to complete and keep
Following the workshop or programme completion, you have the option of ongoing mentoring services if required.
Cost: £950
"You bubble out ideas like a Disney character!"
I love giving people ideas.  Talking about your business, how you can grow, develop and market it. Feeding you with helpful information, useful examples and suggesting connections and collaborations you may want to consider.
That's how my Inspiration Injections were born. I ran half day marketing mentoring session, and after one session the clients said I had given them the injection of inspiration they needed.  The name stuck because it describes them perfectly.
But it is more than that, it's also how I train, develop strategies and prefer spending my time! I love to inspire others, motivate people and empower them with knowledge, ideas and tips.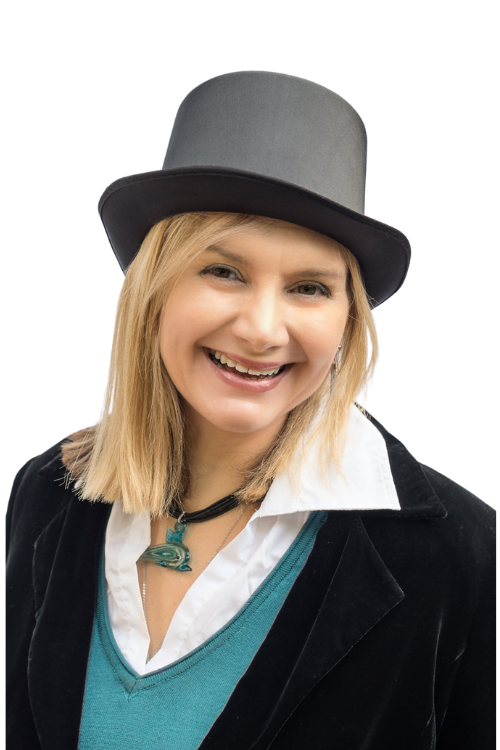 Fresh thinking
New perspective brings with it fresh thinking and new ideas which can reignite your marketing
New tactics
New tactics can be a great way to approach new audiences or re-engage current ones
Informed review
An inspiration injection may result in a  review of your current channels, audience or even products!
Julie has been helping me (and the whole team at Transcend) since 2015. She has taken us on a journey of marketing strategy, brand identity, website development, collateral-writing, email marketing and social media activity. She has managed to skillfully tread a fine line between assisting/guiding, coaching/mentoring, authoring content, thinking creatively and building our confidence across all the above areas. I continue to value her input and am very grateful for the help she has given us and the outcomes we have achieved together.
Enormously passionate and energetic are words which immediately come to mind when thinking about Joolz.
I had the pleasure of working with her on Strazzanti's newsletter digital strategy and implementation during the pandemic in 2020. She was central to helping us create, adjust, react and proactively structure our communications for a sudden adjustment and survival of our business product offer during a very challenging time for both us and customer, with brand and enhancing customer loyalty central to her thinking.
Joolz stands out for her creative, embracing approach to brand communications, working with huge enthusiasm and, as importantly, commerciality. I always left our meetings with a smile. Joolz has my highest recommendation.