Email Marketing Consulting
As an email marketing specialist, I am well placed to help you set up or revise your email marketing strategy.  Since email marketing does not work in silo, I am a big believer in making sure it integrates properly with your other channels as well.
With over 25 years marketing experience and 15 years as an email specialist I have worked with both bigger brands and niche businesses helping them get the most out of this incredible relationship building channel.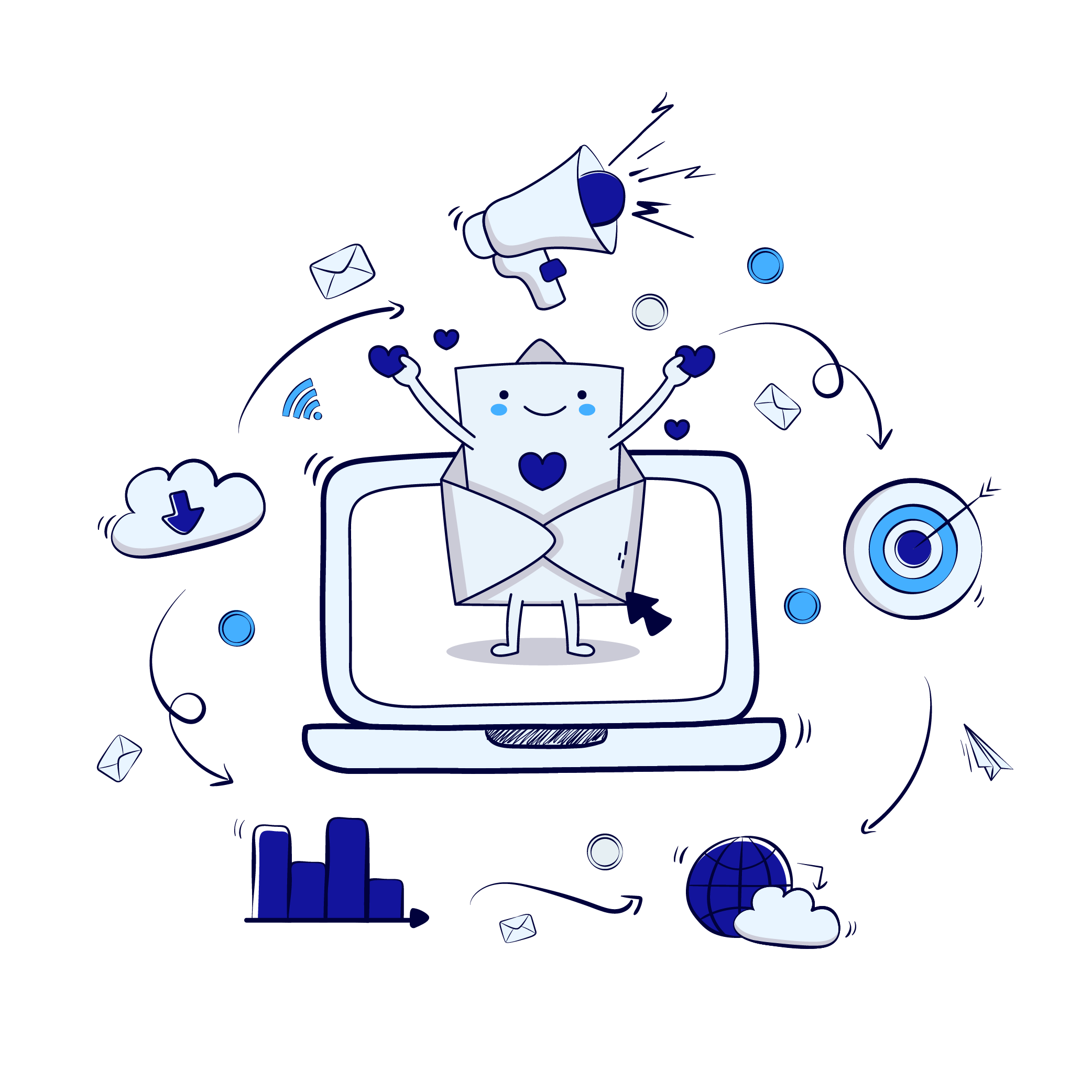 Ask me about
Strategic Planning for Email Marketing
Email Marketing Reviews
Idea Ignition Workshops for Email
The right email marketing for you will depend largely on your business model, organisation structure and resources available.
There is little point suggesting high levels of segmentation if you have only just started and have very little resource to undertake the campaigns needed. But you can put down the right foundations for growing your list in a way which enables you to segment later on. 
Similarly, I don't recommend a high-end provider for small businesses with little budget when they can work with cost-effective solutions to deliver their needs.
But if you have the resource and budget to deliver highly segmented campaigns, you should! And I will work with you to make it happen and empower you to understand what you need to be looking at to move things forward in the right direction.
I did Joolz's online Email Marketing Essentials course which I followed up with a tailored workshop to help me finetune some of my thinking. The online course was AWESOME and great value for money (so much value-add!!!)- informative, easy to follow and great to get me started. Her follow-up 1-2-1 workshop took it to a whole other level with more specific ideas and brutally honest but constructive feedback on what I had done so far. I left feeling empowered, enthused and ready to get going. Now to diary myself the time to put it all into action….I'm all over it! You might think you are good, but Joolz is off the chart!
Joolz is a very accomplished email marketing strategist with extensive knowledge of nurture funnels. Full of great ideas and truly passionate about campaign success rates, Joolz is a great mentor and I fully recommend her services. She is my go-to for anything email related and always brings such focus and clarity – a pleasure to work with!
As seen on Linked In
I managed a large e-mail database at Sky TV and Julie's expertise in email marketing systems enabled us to develop a unique e-mail marketing system to track and email prospects at different stages during their touch-points with us and decision making process. Julie was a pleasure to work with and her strategic vision made her a highly valuable asset on this project.
As seen on Linked In
Get in touch
For a no obligation chat about how I can help you,  please get in touch on 01707 258 959 or use the button below!