Headline
Here's your chance to make someone pay attention.  A short phrase that shouts, "LOOK AT ME!  Headlines are made up of the 5–6 most important words in your whole ad.  Your headlines carry a lot of weight, so this is not something to be taken lightly. The headline on this ad was also the image – KFC ran out of chicken!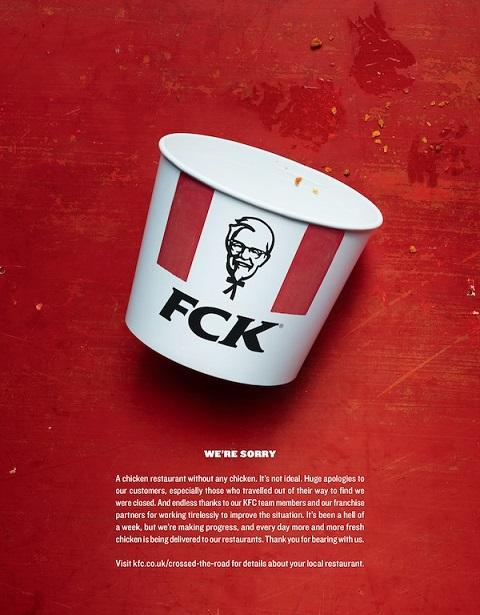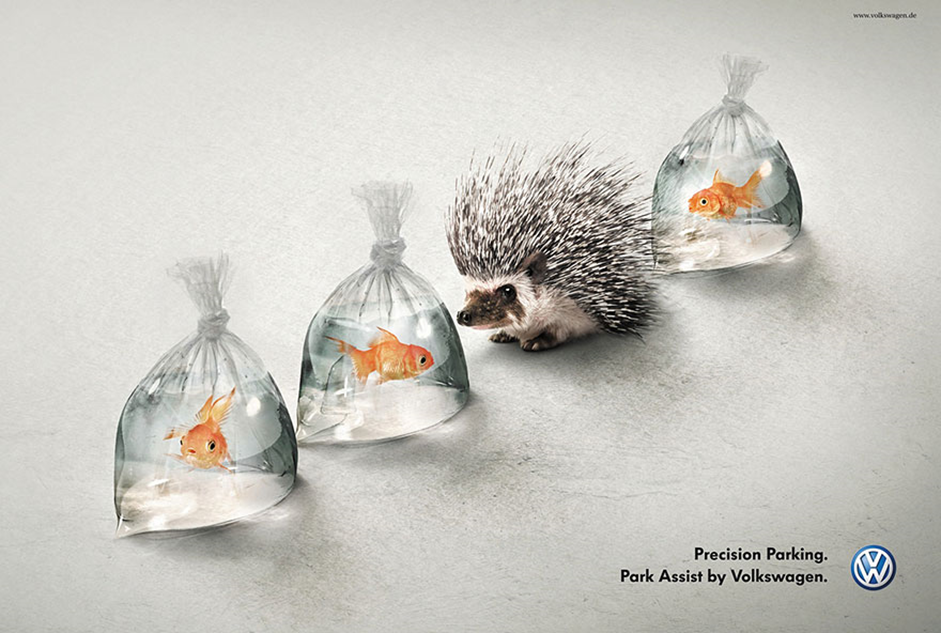 Imagery
The imagery you use in your ad are also very important. You may have static imagery or a video –  graphics or photography. They will say a lot about your products or services, so make sure they are high-quality, relevant, and catchy. Often a great image means very few words are needed. 
Words (Value Proposition)
These are the words that are used to communicate your message and value proposition.  They may be delivered using written words (copy) or spoken (e.g. narrative on a video or audio ad).  You may choose a lot of words, or get to the point with succinct messaging like Nike does with their Find Your Greatness campaign.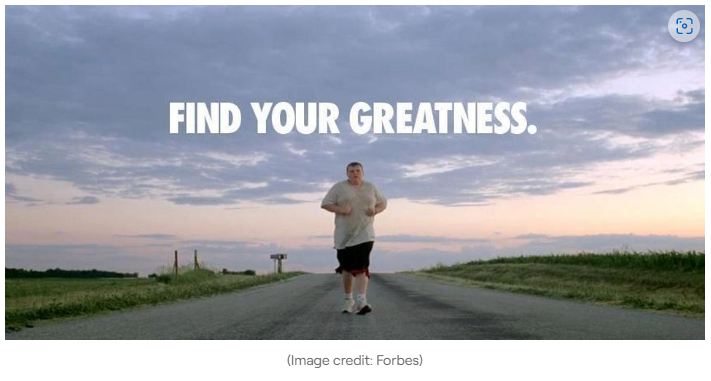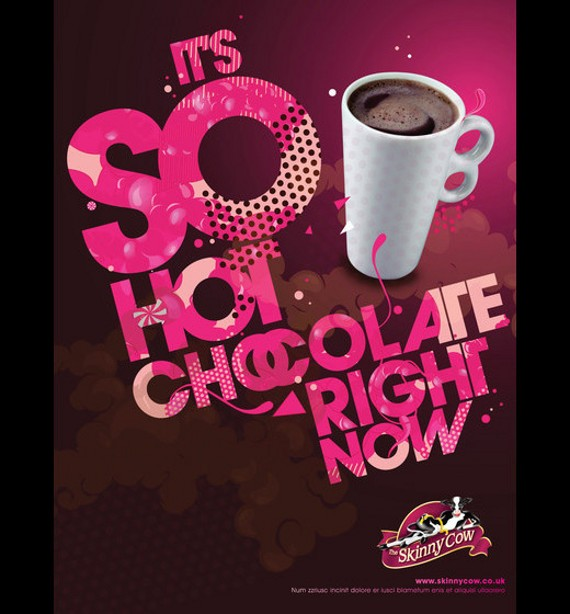 Typography (print ads and some videos) or the voice (radio/video)
The typography or voice you use has an impact on how your message is perceived.   You need your copy to be legible, clear, and appealing but also to represent your brand personality.  Some brands create typography for a specific campaign to match the message.  Here is a particularly unusual one!
Layout (design)
Putting all the elements together in the right way is vital and includes all elements such as whitespace, layering etc.  The right design can make a huge difference. I love this ad for layout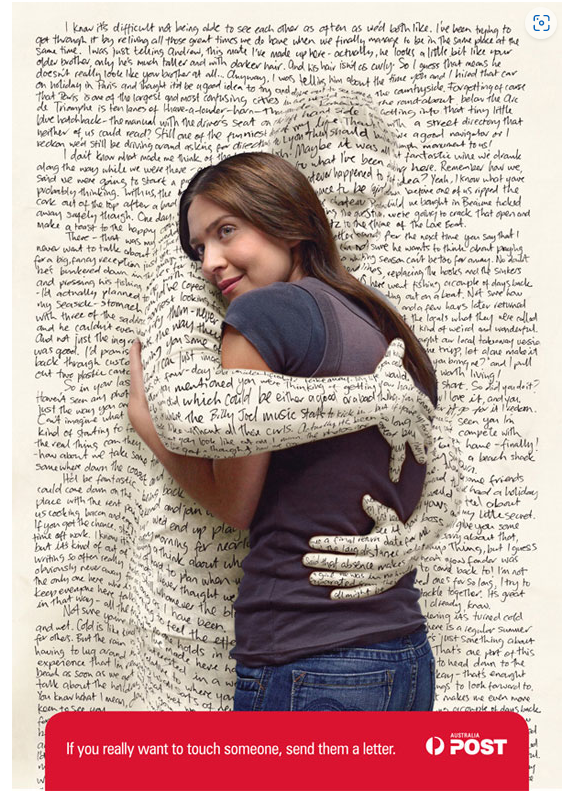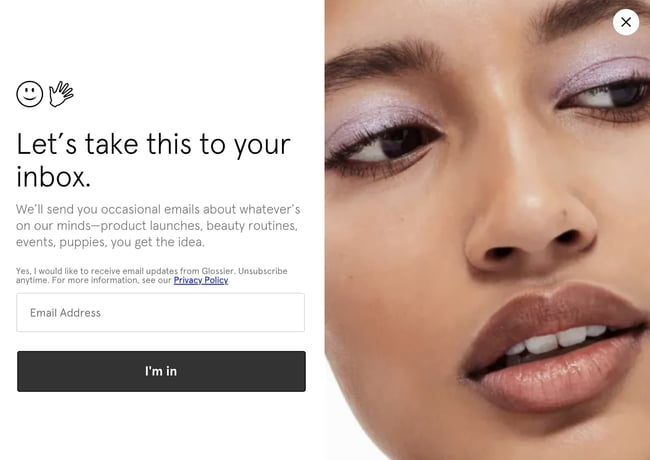 Call to Action
Sometimes businesses forget to include a call to action, which is a shame.  Telling the customer where they should go and what they should do next is an important step that shouldn't be skipped.  Even a web address can be enough. 
And remember the call to action may be juts about getting them to the next stage of the relationship like this from Glossier who want you to sign up to their email list.