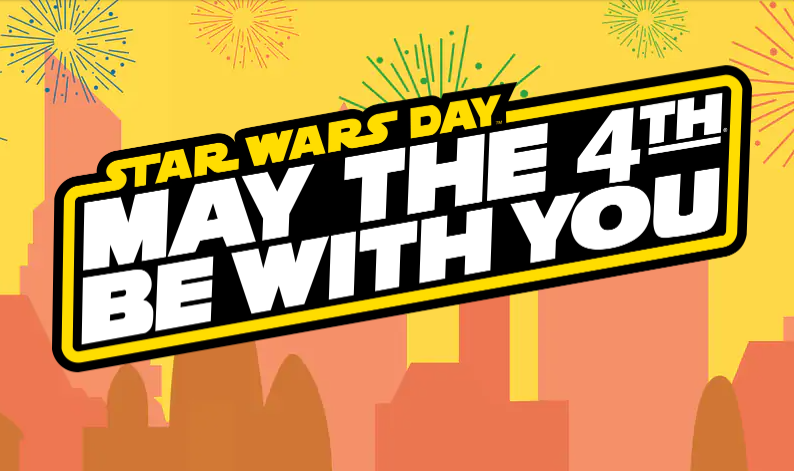 Here are a few May marketing ideas for next month to inspire you.
1st – May Day Bank Holiday
The May Day Bank Holiday brings with it a feel of fresh summer days just around the corner (weather permitting). This festival, originally known as Floralia in Roman times, was a way to celebrate spring and the beginning of summer! This makes it the perfect time to launch summer products and promotions. Or maybe, just have some fun with a traditional Maypole or Morris dancing content.
4th – Star Wars Day
I know, it's corny – but it is growing every year.  If nothing else, give the day a shout out on social media. If it's right for your audience, go big with fab content.  Colouring competitions, Lego building contests, dressing up days, special offers or special products!
The 4th was also Audrey Hepburn's birthday, she has some great quotes worth sharing.
7th – 15th – National Doughnut Week (in aid of the Children's Trust)
9th – 15th – Mental Health Awareness Week
Hosted by the Mental Health Foundation, this year's theme is loneliness. Loneliness is affecting more and more of us in the UK and has had a huge impact on our physical and mental health during the pandemic.
Raising awareness is good which you can do simply by posting on social media. Also undertaking activities with staff, this year daily walks is a great idea or starting a mental health initiative. Anything you can do to get involved and promote awareness.
14th – FA Cup Final
You don't have to be a football fan to know about or take advantage of the buzz around the cup final. Supermarkets bring down the price of beer and snacks to get you to stay in – even more so this year as pubs remain restricted. This is a great opportunity to engage with your footballing customers with related offers and promotions or offer 'escapism' options for non-football fans!
14th – Eurovision
Can't make your mind up about this particular contest?  (see what I did there – read on and you may get it!) This is a chance to celebrate all things cheesy, bright and glittery. If you're Pan-European, it's good to know that this is Europe's largest TV show attracting nearly twice the viewership of the Super Bowl in peak years.
A sweepstake is always good fun or sharing some fun games you could do around the night (they don't HAVE to involve drinking – but it helps!). Oh and 2021 is 40 years since Bucks Fizz won, how old does that make you feel, or is that just me…?
22nd – International Day for Biological Diversity
29th – National Biscuit Day
And of course if you'd like more marketing ideas and inspiration, make sure you are getting my newsletter (free guide to psychology in marketing when you sign up!) or get in touch about an Inspiration Injection!
As people are starting to book holidays again, I thought I'd share this marketing campaign by Hotels.com with an amusing take on the 'Skip Ad' button found on YouTube videos.
When you hit the button on the ad, the same video is played, but every character in the video is now skipping. It's in keeping with the tone of previous ads featuring Captain Obvious who had a silent video ad.
The video here demonstrates the concept by flicking between the two versions of the ad.